PSO technology | Why Spraying your Cream?
With our challenge in mind, we started working
Important factors for us were convenience, hygiene and high quality. So why not spraying the base cream? Spraying a cream fits perfectly within the challenge we face. We created already a base cream, so basically we needed to search for the best applicator, a perfect spray cap. We searched for the perfect combination, a synergy between the base cream and the applicator.
We succeeded and there it was, our innovating Pump Spray-on Technology
Basically this innovative technology is an all-encompassing pump spray-on 'base' cream that provides complete skin care just by leaving a thin mist of cream on the skin provided by a well-selected applicaton. When applied to the skin with a gentle sweeping movement, the unique pump spray-on applicator leaves a perfectly dosed and thin layer of cream onto the skin.
Our innovative Pump Spray-on Technology
The Pump Spray-on Technology allows, because of TLT (Thin Layer Tech), all integrated ingredients to work faster. Because the content in the bottle, which is closed by the pump spray-on applicator, is protected, it was possible to formulate products free of parabens. The pump spray-on technology is very cost effective in usage. Due to the way of application, less cream will be used per dosage in comparison with the application of cream from a tube or a jar, where the classic way is still used; with the finger tips.usage. 
The sp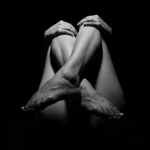 ray pomp provides every time it is used 0,2 ml of cream. That gives the opportunity to use the right dosage of cream at every time. It also prevents in that way the use of too much cream. There are situations and/or specific creams/ treatments where it is important to use the right dosage. This technology is the perfect solution in such situations. And it is hygienic!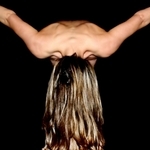 The Pump spray-on Platform Technology makes it possible to transform a lot of conventional creams into pump spray-on creams. The technology can be used for all kinds of body creams for body, hand or feet, but can be of very high added value for problem-solving (medicated) creams. Dosed application and no need to touch the skin can be very important for such creams.