Are you Spraying your Cream?
Welcome to you and thank you for visiting this website.
Here you'll find the most important information about an innovating and patented pump spray-on technology. The site guides you through all the details, advantages and ingredients that are used for this technology. There is also a category with overall common information about the skin and derma testing. And an important part about diaper rash with user information is available at this site.
There's no information about / promotion for individual products or brands.
The purpose of the site is to share information about the new way of application of a cream; the why – the how – what's in it for you – and… to share the 'application experience'.
We'll share a lot with you, but as you hopefully will understand, it's not possible to share the production process and the way the products are manufactured. It's also not possible to share the information that's protected by the patent.
But, if there is something you want to know and you can't find it on this website, you can always ask your question by simply sending us an email. Our team is located in Holland, and we're going to do our very best to get back to you as soon as we're awake & in the office ánd as fast as our fingers can type. As you may understand, we're not in the office during the weekend [saturdays & sundays & on our Dutch holidays]. So please be patient with us. We'll get back to you! For sure!
Greetz, team SYC
The new standard for the application of a cream!
How it started
The description of the current situation:
Is it possible to create a new and innovating way to apply a cream onto the skin, without loosing the skin caring benefits of a cream?
What is the current situation and what are the facts?
For decades, creams are applied with the fingers. Almost all creams and ointments are applied the same way, with our fingers. It doesn't matter if it is a cheaper more general cream, or a high-quality, exclusive and expensive cream. Also medicinal creams, where it is advised to wash your hands afterwards, are often applied with fingers!

While dirty fingers not only contaminate the cream that you use, it also contaminates the cream in the jar. This is not an hygienic situation.

Creams, especially fatty creams, applied in a [too thick] layer may have an occlusive effect. This thick layer of cream may also have a negative influence on the working of certain ingredients.

A result of this occlusive effect may be a negative influence on the natural recovery of the skin. It may also block the activity of all ingredients and the skin cannot breathe enough.

There may be situations where the skin is much too sensitive and it is better not to touch the skin or to rub in a cream.
To find a solution for the mentioned problems
To improve application of cream
To keep or improve high skin caring properties
01. Turn any cream into a spray
"The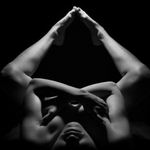 goal was to create a platform technology which would make it possible for usto create all kinds of creams, Creams not only for cosmetic use but also for problem solving and medical use. We wanted to create a base cream and a system that makes it possible to apply the right dosage of cream. An application in which touching the skin is no longer necessary, because the cream does not need to be rubbed."
02. Thin Layer Technology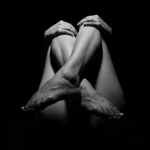 "The application of a thin mist that creates a thin layer of cream on the skin, for quick absorption by the skin, so active ingredients can work rapidly and natural healing of the skin is promoted. The base cream must have high skin caring properties; feels like a lotion, cares like a cream. Less is more; only that what is needed to formulate a high standard cream: our Derma Pump Spray-on Thin Layer Technology."
Question? Send an e-mail!